The World Wide Web is My Parish – Zoom Edition (part 2)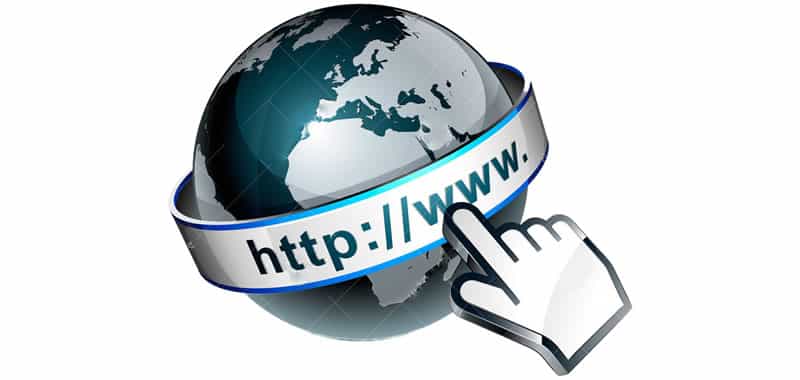 There is a video version of this available for those who prefer that:
Following on from some of the underpinning theory and theology of yesterday, where I reminded us about John Wesley's words of the whole world being his parish and how that might apply to the World Wide Web being our parish too. We were also reminded of Jesus' commandment to go into all the world and make disciples. All the world is a bit bigger these days than were perhaps once thought it was.
In this part I wanted to move on to some of the practicalities and realities of today.
One of the major benefits of lockdown and much of church moving online, has been that those for whom church buildings and structure have been difficult, have been able to take part in all kinds of things, that they never could before, or found very difficult to before. All of a sudden they found themselves able to join in online things that they had been missing out on.
Now I have to declare an interest in this, because whilst not housebound, I am very restricted in where I can go, what I can do and how long I can do it for. So to me , this has all been an amazing revelation and given me opportunities to do things that I haven't been able to do for ages. My greatest joy is that I have been able to take part in leading some of the Daily Devotions for our Circuit. Something that I could never have done in real time, but being able to record them, pause regularly when my voice runs out, edit them and do them in my time has made that possible – and I am incredibly grateful.
In general day to day life, online is where I live a lot of my life. It is where I have my community, where I chat with people in similar circumstances (and by chat I mean mainly 'writing' chat!) and it's where I do a lot of my shopping – it is where my life is. To me it is my native land, it is a normal place to be and so it's perfectly normal to do worship there as well.
I'm incredibly am ashamed to say that the house restricted community is something I never thought much about until I was a part of it. I guess none of us do, we are all busy leading our lives in the way that we can. But there are so many people who struggle with the physical church building, either because of health reasons, their own caring responsibilities, work commitments or myriad other reasons that make half past ten, or whatever time you meet on a Sunday, in a church building physically incredibly difficult for them. Zoom worship has opened 'church' back up to so many of those people. We can sit at home, where the conditions are much more conducive to us, in a chair that we find comfortable, with the things that we need around us, a drink, or whatever it is that makes life and worship more comfortable for us – and worship God together. Or if it is recorded people can access it at a time that suits them, whatever that time is or join in at a time and place that suits them, or play it in small chunks if you can only process or manage small parts at a time. Zoom worship has made all of that possible for us.
I know that personally, that if zoom worship hadn't been a thing, if we were not in lockdown and we had still been meeting in our church buildings, I wouldn't have made it to church my health would have kept me away from physical church the last six or seven weeks, I just haven't been well enough. Yet I have been able to sit on my sofa and see people that I know, or on really bad days just lay on the sofa with the camera off and hear what was happening – and what a blessing that had been! Very selfishly, but on behalf of all others in that position either temporarily or permanently, I do not want to lose that.
I've also this year been able to be a part of Cliff Festival, as that went online – Festival at Home. I haven't been able to go to Cliff Festival for fifteen years, just because of the physical impossibilities – and how amazing that was to be able to go to a festival like that, to hear international speakers and amazing Christian teaching that I would never have been able to encounter if that wasn't available on the online.
I've also been able to go to some church meetings as well, which doesn't sound that exciting, but when you haven't been able to go to go to them for years and years, how amazing it's been for me to be able to be a part of the bigger picture, to be able to sit in meetings, hear what people are saying, and maybe even be able to say something into that meeting. I never thought that the opportunity to go to a Methodist business meeting would be a thrill, but it's been an absolute joy and a blessing to me to be able to be a part of that again in a small way.
I don't want to stop those who can worship in buildings, how lovely it would be at the moment to actually see some people in real life! And better even to hug them – though I don't think that is going to happen for a long time… But I think as we start to go back to our buildings, or consider going back or deciding what we are going to do, we need to consider what, how and why. What the missions of those buildings is in the place where they are, as much as we are talking about what the mission of our church is in the online world. I'd be really quite upset if online worship disappeared, but we need to work out how we are meant to be God's people in our community physically or online. I very much long to be a part of the worshipping community – and to give and receive in that way.
We have also continued to have our house group meeting via zoom. Zoom is not just for worship! Our house group was set up specifically for those with chronic health issues or caring responsibilities. It's very short, quiet, contemplative, and we have been able to take that online. Much as I would love to see those people and hug them, I can see that because of the situation that some of us are in, much as we love to meet in person, zoom will continue to have a use in our house group – and I'm sure in others.
What I hope is that what has been termed as 'hybrid worship' will become a possibility, where yes there will be things happening in buildings, but there will be things happening online as well. That we can have some kind of mixed economy where we can continue to reach, if not all, a lot of people where they are.
Obviously digital poverty is something that we need to be really aware of. Not everyone can, or wants to, access the internet. Not everyone can afford the equipment that they would need to join in online, or necessarily have the knowhow to work it. That is why I particularly like Zoom, because you can at least phone in to it, though obviously that has its drawbacks as well as people can't see what is happening, they can only hear. If you have got hearing problems or processing problems and you need to be able to see to grasp what is happening, it is not ideal, and we need to work at overcoming. But at least it widens it out to a lot more people than just the church building. I think that there is probably a fine line between worship online and that kind of worship becoming a spectator sport, where you can still be involved in it. I think we need to think quite carefully about that, though I have to say I'd be happy to sit at home and watch worship happening much more than not being able to go at all. I'm sure we can come up with some creative ways whereby people digitally involved in worship can still contribute to the worship that is happening in a building.
Basically what I'm trying to say is that Zoom or Facebook Live is not the answer to everything for the church, but for times of isolation it can be a great help – and it can be, and is, a place where God is entirely alive, where God can be worshipped, where God can use the structures that are available and where discipleship can happen. We need to be careful that we don't make online or Zoom or Facebook Live the idol, but we can certainly use it as a tool.
Do join the conversation. Let's think creatively in this opportunity that has landed upon us when we least expected it, to explore how we can usefully use online for God's mission in the world today. For ultimately it is for the glory to be to God and for people to come to know and love him.
We thank you Lord
for all the opportunities that the online world brings to us,
for opportunities to worship together in new ways,
to worship when we would not ordinarily be able to worship,
to take part in things that are happening a long way away from us
or places that are inaccessible to us.
Thank you that we have been able to learn more of you
in more ways than we would ever have imagined.
But we pray Lord too
for our buildings.
We thank you for them
and all the good things that happen in them
for the people that come into them during the week,
for the people that see the building,
and understand something of what it stands for,
for the work that is done from those buildings.
Help us Lord
not to overlook that work,
not to think it's no good
because we have found other stuff that we can do.
Help us to treasure all that you give us,
all the different ways you give to us to be your people,
to be faithful,
to learn and to care and to share.
We offer to you Lord
everything that we do,
everything that we do in concrete places,
places where our feet walk and our hand touch,
but also those places online.
We offer it all to you Lord,
that it all may be for your glory
and that people may come to know and love you.
Amen