The World Wide Web is My Parish – Zoom Edition(part 1)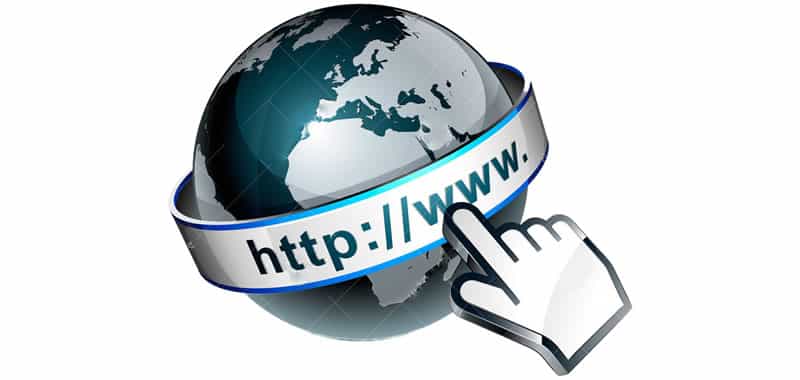 There is now a video version of this blog available at:
Twenty one years ago, as part of my ministerial training, I wrote my dissertation. It was called 'The World Wide Web is My Parish'. Focused on whether and how churches should be using the, then relatively new to general use, internet. At that time the big question was mainly about churches having websites, whether they should and if they did how they used them – was it mainly as a notice board, or for interaction.
All these years later, the internet is a very different place and the advent of social media has brought much more space for the church to consider how it uses. And in 2020 a global pandemic has brought a whole new slant, opportunity and, for some, questions. Zoom worship is now a pretty established thing that has, in my opinion, been a great blessing to the church, particularly as it has the ability for people to phone in to via a landline phone, which means most of the population of the UK could access it. How awesome it has been in a time of isolation to be able to 'meet' together, to share fellowship with one another and to worship God together.
But as lookdown eases and the possibility of churches re-opening their buildings for worship, even with restrictions, the question is raised of what happens to zoom worship. Perhaps now is the time to look at some theology of online and our place in it…
In June 1739, John Wesley wrote in his journal:
"I look upon all the world as my parish. I mean, that, in whatever part of it I am, I judge it, meet, right and my bounden duty to declare unto all that are willing to hear, the glad tidings of salvation. This is the work that I know God has called me to; and sure I am that His blessing attends it."
Jesus parting words to his disciples, which includes us, were:
"Jesus drew near and said to them, "I have been given all authority in heaven and on earth. Go, then, to all peoples everywhere and make them my disciples: baptise them in the name of the Father, the Son, and the Holy Spirit, and teach them to obey everything I have commanded you. And I will be with you always, to the end of the age." Matthew 28:18-20
Online, in all its forms, whether we like it or not, is very much a part of our world, and therefore an entirely legitimate place to be in worship, mission, discipleship.
In his book Mission and Dialogue, Michael Nazir-Ali reminds us that the Church is called to "proclaim the gospel afresh in every age" Part of being christian and being church is to live out our experience of God where we are, within our community. To do this the church needs to be a part of its community and not hide in a "holy huddle" in the safe place. If we are to bring the gospel to the world we have to be where the people are.
Historically Methodism plays its part by breaking out of imposed structures and boundaries, when necessary, to be where people are. John Wesley left the buildings and preached in the streets and fields to reach people. To believe in God incarnate is to want to see the church incarnate in the world, not just clinging to its familiar ways. Unless we express church in a way our community understands, we are failing to be Christ's body to them.
We could question if there is is a need to liberate Jesus from clutches of a church focussed on institutional buildings, so that he can be experienced and encountered anew for each generation – relevant to their experience and understanding.
Throughout history, particularly by the church, there have been profound misgivings about machines and technology and the effect they may have on the social and spiritual wellbeing of the nation. The printing press and television were both seen as highly dubious in their time!
Frank Wright in his book, The Pastoral Nature of Ministry asks the pertinent question if we have so conceptualised faith that we have forgotten it is primarily an invitation to see (1980, p15)? Have we become to hung up on our buildings that we forget what God can do, or even that he exists outside them? Buildings very much have their place, but they are not the only place. For the Church to fulfil its mission, it has to be changed and learn new things (as Leslie Newbigin asks in his book The Gospel in a Pluralist Society, 1989, p124), not to move from its core foundation and principles, but reinterpret the way it expresses them. The church can join the search for new community, taking its place in it, and not missing its voice in the discussion.
The Church is a place for people searching for truth, love, peace and wholeness. We have that to offer and should seek to make that offer in any place where people are. Online is such a significant part of the lives of so many people, the first place to which they turn. The church is failing to fulfil its mission to go into all the world if it is not in that part of technology that covers the whole world, regardless of any political, geographical or physical boundaries.
In part 2, I will follow up with questions about where we are today, what lockdown has taught the churches about an online presence and where we go from here.
We pray Lord
for those whose lives have been so upset
by the Corona virus pandemic,
those whose certainties and sureties
have been taken away.
We pray for those isolated,
who feel that they have lost their community,
those who feel that they have lost what they held dear,
those who have lost their routine
and those who feel they have lost their connection with you.
We thank you Lord for all the ways we have been able to connect
whilst being aware that those ways are not for everyone,
but we thank you for the gift and the blessing that we have found
in services in Facebook Live, zoom, in the Daily Devotions,
in things that we have time to read,
that we wouldn't have had time for before.
Thank you Lord
for meeting us in so many ways,
in the place where we have found ourselves.
We pray that you will continue to bless us,
that you will continue to meet with us,
as we begin to be able to meet together as we are able
and for those who still want to meet online.
We pray for all those seeking to find a place
where they can meet you
and know the reality of you.
We pray
not just for those who know and love you
but for those who are seeking
and for those who don't even know
they are looking,
may they encounter you
in the place and in a way that they need to,
that all the world may know,
that all the world will hear,
that all the world may fall in love with you.
For we ask it in Jesus name
Amen
~ by pamjw on July 6, 2020.
Posted in calling, church, community, disability, faith, God, Jesus, life, Religion, response, theology
Tags: church, facebook, online, social media, zoom